WhatsApp Messenger has quickly grown into a much more mature version of the free basic messaging platform that it used to be. Users can share all sorts of files and post updates and stories, just like so many other social media platforms out there.
One of the app's features borrows from the likes of Google Meet and Zoom, allowing you to share links to conference calls with others. They're called call links and using them is as simplistic as Google Meet. Here's how you can create call links in WhatsApp and share them with other users.
How to create Call Links in WhatsApp
1. Open WhatsApp on your phone.
2. Select the Calls tab.
3. Tap Create call link.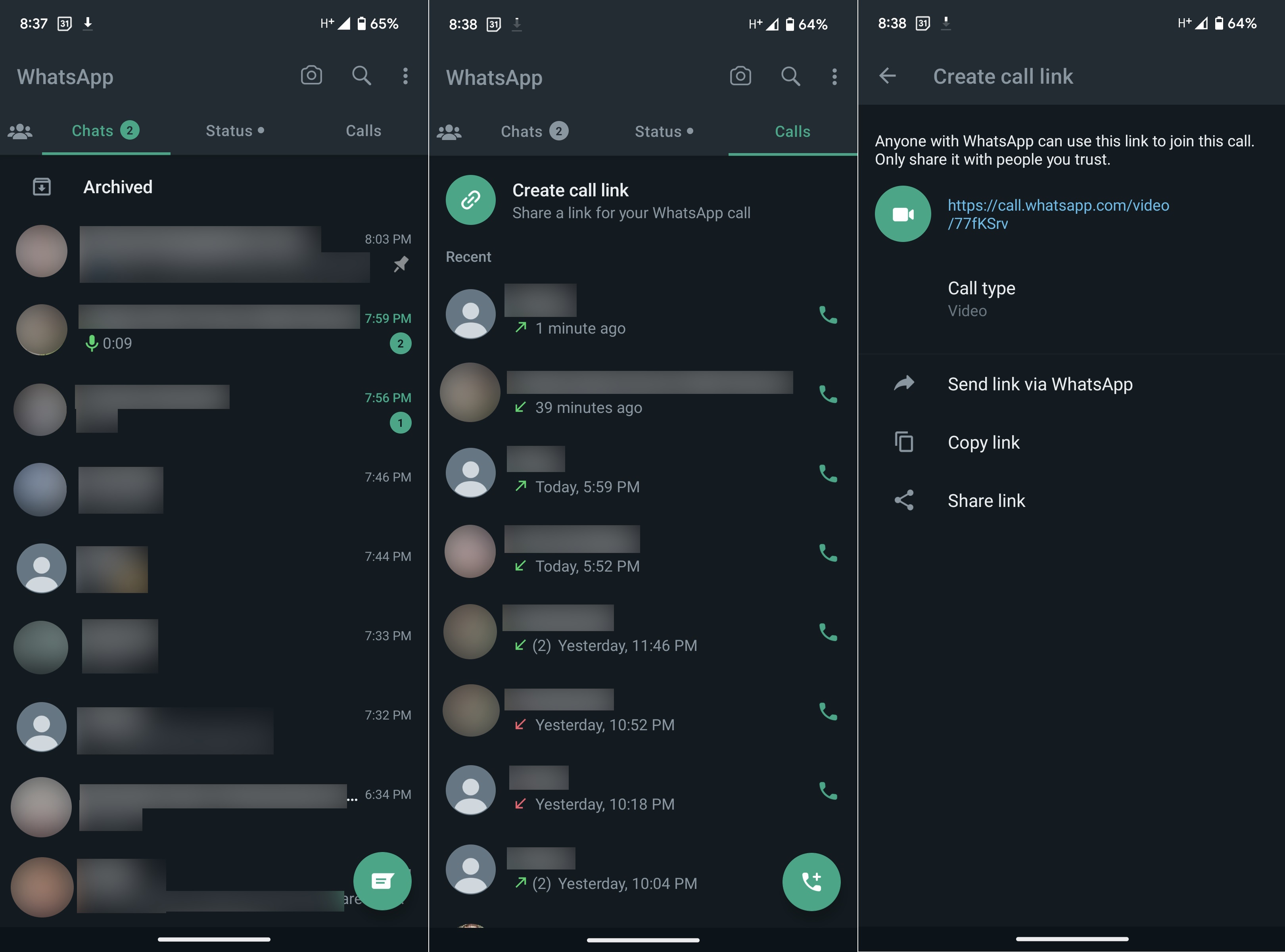 4. Share the call link through any of the options listed.
5. Press the link to join the call.
Once you've created a call link, you can send it to contacts within WhatsApp, copy the link, or share it externally through other apps on your Android phone. After sharing it, you can join the WhatsApp call yourself by opening the link. This is done with a simple tap.
Much ado about WhatsApp
Meta changed the way people use WhatsApp forever, bringing loads of new features and enrichening the user experience. Equipped with new abilities such as voice notes on status updates and customized avatars, users can be very expressive with the messaging app.
If you don't like sharing your business with all your WhatsApp Messenger contacts, you can always create a private audience using the Private Audience Selector on WhatsApp. For privacy reasons, you can also block and report select individuals.
WhatsApp isn't just a messaging app anymore. You can even use it as a to-do app if you wish. This can be done by messaging yourself in the app. Since WhatsApp can be used anywhere thanks to WhatsApp Web, this makes it easy to keep track of important things.