Apple is testing a new version of the Mac Pro running macOS 13.3, according to a tweet shared by Bloomberg's Mark Gurman today.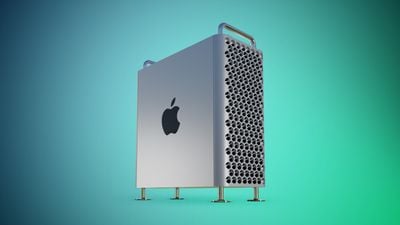 Given that macOS 12.3 was released in March 2022 and macOS 11.3 was released in April 2021, it's likely that macOS 13.3 will be released in the spring as well. This timeframe could set the stage for Apple to introduce the Mac Pro at a spring event, shortly before releasing macOS 13.3 with support for the computer. The new Mac Pro is expected to feature Apple's new M2 Ultra chip, but a higher-end "M2 Extreme" chip was reportedly canceled.
Earlier this week, Gurman said the new Mac Pro will have the same design as the 2019 model, but lack user-upgradeable RAM.
In an October edition of his newsletter, Gurman said the long-awaited 14-inch and 16-inch MacBook Pro models with M2 Pro and M2 Max chips would also be tied to macOS 13.3, suggesting that the notebooks could be announced this spring as well.
Gurman has previously claimed that a new Mac mini is in the works with M2 and M2 Pro chip options, but he hasn't commented on the Mac mini recently. It's certainly possible that it gets announced alongside the new Mac Pro and MacBook Pro models. In the meantime, Apple continues to sell Intel-based Mac Pro and Mac mini configurations.
Apple has not released any new Macs since the MacBook Air with the M2 chip in July.
Popular Stories