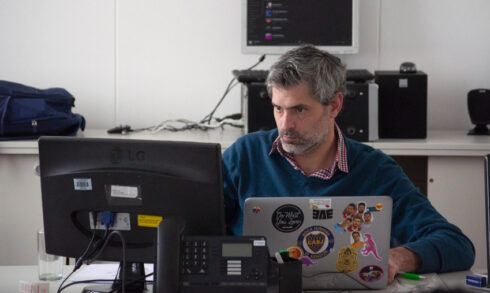 API company Jitterbit recently announced the integration of its message queueing service, MQ, into its automation platform, Harmony. 
According to Jitterbit, MQ provides capabilities for creating, deploying, and managing message queues. This enables things like asynchronous processing, guaranteed message delivery, and more efficient management of system workloads and resources. 
It provides simpler backend configuration, and by being integrated with Harmony, Jitterbit is providing a single platform for building and managing process automations.
The MQ Service also makes managing integrations easier because it decouples the exchange of data between applications so that integrations don't need to be rebuilt when an application is upgraded, changed, or goes down. 
According to Jitterbit, there are now almost double the number of connectors in the platform compared to two quarters ago. These include the HTTP v2 Connector which added extra authentication types and simplified the UI, and the Salesforce Events Connector, which enables users to consume events from Salesforce Platform Events and Salesforce Change Data Capture Events. 
There are also new recipes and templates that provide pre-build automations for services like Salesforce Service Cloud, WooCommerce, Workday, and NetSuite. 
"As companies seek new ways to improve business operations and increase profitability, every step toward streamlining integrations and automating internal processes has a significant impact," said Vito Salvaggio, senior vice president, product management, at Jitterbit. "At Jitterbit, we believe that better system integrations and hyperautomation go hand-in-hand—and are both essential to an organization's success in 2023 and beyond. That's why we designed our latest Harmony enhancements to deliver what our customers need and want most—simple, highly effective solutions within a single, comprehensive platform."